Wether you are going out to a club to pick up chics, or have a girlfriend who likes to go out and kick it club style, learning some dance moves will certainly make it much more fun for you and her. Today I stumbled upon a club dance DVD just for men (the site also offers a couple for women), but the most impressive thing to me about their site is the free tips that explain some of the psychology of girls in bars.
1. Always have fun. Whether its hanging with your friends, throwing back shots, dancing, or just having a conversation, make sure you're enjoying whatever you are doing.

2. Never just stand around scoping out the club for girls to talk or dance with. If they see you doing this you might as well go home. Night's over. You have just been placed in the same category as nearly every other guy in the club and that is the "he's just out searching for targets" label.

In their eyes you want to be the fun, cool guy who's out having a great time enjoying himself, chilling with his friends, dancing, grabbing drinks by the bar – that guy!

NOT someone who looks bored and tired and generally in a bad mood – because girls just want to meet guys who are fun, social and can show them a great time dancing with them.
There are many more cool tips that I had not seen put into words before, I suggest checking out the free tips for men there.
The site offers the instructional DVDs that I have not see yet,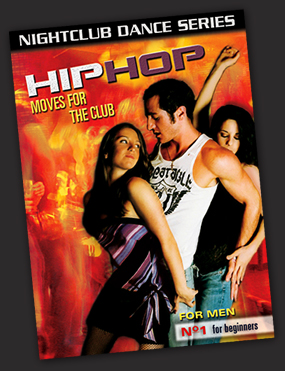 although I am considering getting a copy to check out. If you can learn a few moves, even if not done well, you;ll be doing a thousand times better than all the wallflowers who never even approach the girls that want someone on the dance floor with them. If you are taking your girlfriend out on a date, even doing some half ass dance moves can make her happy, as long as you aren't doing the chicken dance, so this DVD may have quite a bit of value in it.
If you have seen the moves in this DVD are they pretty current? I have some old hip hop dance videos from like a decade ago, and as to where I believe that learning all the different dances that you can is a good thing, because getting moving and some rhythm can help you pick up any new dance moves better, I would hate to spend $20 for a DVD that is teaching ancient moves, I'd rather find a used copy instead. So tell if you've seen this video and what you think about it.