This book is certainly selling well. It shows as Amazon ranked t#39 today, so it is definitely selling very well. From reading the description I have to bet that it is selling very well because the Game Book by Neil was very informative and very popular with guys that used the techniques within to get the confidence (or cockiness) to actually land some dates. From reading the description at Amazon I wonder if this book has any of what the first book did, or if it's just an easy way for the author to make sales using his reputation from the popular first book.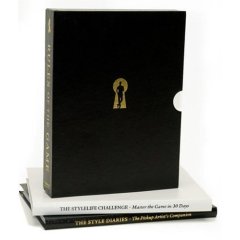 I doubt there will be as much new information contained within, although I may get a copy and find out I'm wrong.
I tend to look for something I can get out of books, and the Game is one of those that some people may read like a bible or instruction manual for how to score better with strangers, I am not one of those people. I did enjoy the tips on body language, and I found the opening story heart warming, but I have yet to read the whole book. I am not a big fan of using techniques to psycho persuade girls into intimate relations. I prefer to be completely honest and genuine, because that's what I want from a woman.
If you want to be fake and use techniques just to find an easy sack, you might as well go and find a prostitute or a stripper, because without being genuine and real you can not expect to get that in return, and even if you do, when your falsehoods are found out, that genuine real good person you have gotten will get rid of you. That is not to say the people who are looking for genuine relationships can't learn some tips from books like the Game for better understanding of the dating game.
From reading some of the comments on Amazon, it seems that there are some tips in this Game sequel, but as one reviewer suggested, perhaps the sequel should be read first, then the game, and then several other books to learn more social skills and other perspectives. I like the way this guy thinks about it.
There appear to be several good books for learning tips about better dating available these days, but when it comes down to it, you gotta get out there and practice. Reading a thousand books on how to do pushups is not going to get you into any better shape, you need to do some, and practice anything you want to be good at.